Listen Better, Plan Better, Build Better!
Indoor-Outdoor Remodeling, LLC is your full-service Building & Remodeling Contractor.
We have been serving the Southeast area and was founded by our owner Robert Wilk in 1983.  Our high-quality workmanship and customer satisfaction lead to Indoor-Outdoor Remodeling to expand our offices to Livonia in 2003.  Robert sought out more for his company and created two beautiful showrooms: one for Interior and Exterior Remodeling and the other for Kitchens & Baths.  This led to the rebranding of the company in 2014 to become Indoor-Outdoor Remodeling & Cabinetry. With Robert and his two sons, Christopher and Zachary, we are proud to be a family-owned company for more than 40 years.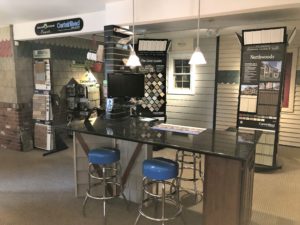 We are a CertainTeed 5-Star Vinyl Siding and Trim Contractor. CertainTeed Corporation awards their 5-Star Contractor designation to only the best and brightest building professionals.
In addition, we are a CertainTeed 5-Star Green Contractor. CertainTeed Corporation's 5-Star Green Certification program provides contractors with high level training in energy efficiency, conservation, recycling, and carbon footprint reduction and also equips contractors with access to nationally recognized programs, such as the U.S. Green Building Council's Leadership in Energy and Environmental Design certification, National Association of Home Builders Building Guidelines and Building for Environmental and Economic Sustainability analysis.